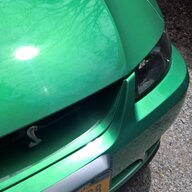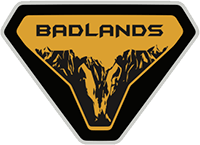 Well-Known Member
First Name

Rick
Joined

Sep 9, 2020
Messages
Reaction score

394
Location
Vehicle(s)

2013 F150 STX 5.0L, 1999 Mustang Cobra
This may just be a terminology thing but there's no way the ring gear is welded to the differential. It may be welded to the CARRIER which keeps the ring gear and spider gears lined up inside the diff. But that entire assembly could be removed and replaced. Hell, looks like ARB already has an air locker (replaces the carrier) for the m210 and m220. May just need to wait for them to develop an install kit for the Bronco.

Edit: Doesn't look like there's an air locker for the m190 ... yet ....
Yeah, see, that's the issue here. There are a lot of terms thrown around in this business. "Carrier" is used for the entire pumpkin assembly, the differential assembly and also for the differential casing depending on who you talk to.
Even within Ford, the terms are mixed around. "Differential", however, usually refers to the assembly of carrier (casing), the internal gearing, washers, pin, etc. So it is the part that goes into the carrier (axle assembly), to which the ring gear attaches, and the axle shafts plug into. This part is called the differential because it is the component of the carrier (axle assy.) that actually allows differentiation to occur.
So, it gets confusing. I say all this as someone that actually designs, tests and sells limited slip differential assemblies to Ford. I've had to learn to listen closely to how the person I'm talking to uses the terms and respond in kind. Because, yeah, it can be confusing...
So in this case, the ring gears are welded to the open differentials instead of the traditional bolted connection. But the lockers keep their bolts. So, regearing an open diff axle is a good excuse to install an LSD or a locker, should they become available aftermarket. Because you'll have to replace the open assembly regardless.