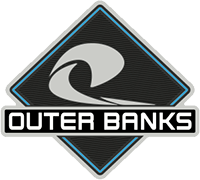 Moderator
Staff member
Moderator
So driving in this morning a FJ40 Land Cruiser passed me and I started to think about how we all (including myself) have remarked that a non-removable top is one of the features that doomed the Land Cruiser. And of course all of us remarked how the rendering did not have a removable top and if it didn't have one it wasn't a true Bronco, that it would be more akin to a Bronco II (Ouch!).

So yes, granted, all Broncos (w/ the exception of the II) had removable hard tops, all the way from 66 to 96.

Granted, Heeps have removable hard tops, but I read a comment on here just the other day that asked, "how often do you see a Heep w/ it's top off anyway?'

Then I started thinking some more (I have a loooong commute)....

How often do you see a FSB w/ it's top off? Early Bronco guys, well yeah. But 78 through 96, how often do you see a FSB w/ the top off?

I know on my 93 I had the top off more than on, but on my 95 I ended up selling it having never took the top off. For one, the FSB top was gigantic and HEAVY!!! And I was living in the barracks, where would I put it?

But is a non-removable hard top really a deal breaker? If you owned a FSB, did you ever remove the top? If the rendering gets made w/o a removable top, is it a deal breaker?

Jus' thinking . . .. ..