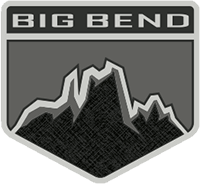 Well-Known Member
we will talk later about stickers , thanks for posting video as well ?
Sounds good!
Thanks Jasmine!
I jumped to minute 101 for the big bronc presentation.
I thought it was well done and interesting.
Cool animation on modularity, and I didn't realize the bronc could be blown apart so easily. Those fenders they exchanged are nice. If you decide to offer graphics for the bronc, I would be interested. Bruce
you're welcome! And sure, I will definitely be able to make some vinyl decals for everyone!!!