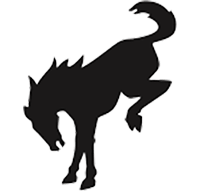 Well-Known Member
First Name

Asher
Joined

Jul 14, 2020
Messages
Reaction score

773
Location
Vehicle(s)

Ford Fusion
Bronco

Base
Reacting to a post is a way to acknowledge that you support, agree, or appreciate a post that someone made.

Perhaps it's because you share their opinion, or agree with their conclusion, or appreciate their information, or they made you laugh and you're glad they're here.

Every time you "like" or otherwise "react" to a specific post, other people see that reaction, and the person who made the post has their profile reaction score increased by one.

Not only is this a "game theory" way of encouraging people to post meaningful replies to increase their own score, it can also cut down on random chatter of people having to reply to a post just to say they agree with it.

When you see a high reaction score on someone's profile, or a specific post, it's a sign that their peers on the forum approve of their behavior or comments, in one way or another... and it could conceivably be used to help you determine who's opinion, or which specific post, you should weigh more heavily.

And also, it objectively proves that I'm a better person than everyone else with a lower number than me.

It's science.
You do your thing, cz