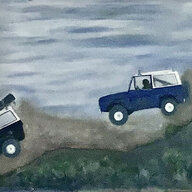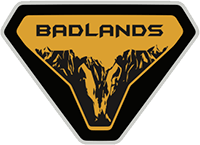 Active Member
First Name

Nelson
Joined

Nov 20, 2021
Messages
Reaction score

37
Location
Vehicle(s)

2019 Passport
Bronco

Badlands
Hi, not sure as I don't mbike but the area is 43 inch wide at the back and 53 inches long to the front. The front is 50 plus inches wide. It looks like it would fit two bikes.

cheers,

HD
We ride 29ers so I am also interested in this. I do not have a Bronco yet so I did some rough math. My 29er is 75" long. Less 14.5" for half the front wheel is 60.5". Then I measured my bike without the front wheel on an angle. It was 61". (A 27.5 will be slightly smaller). Quoting Hippydrome, we can add another 10" pushing the passenger seat forward. So 53" + 10" = 63". My conclusion is that we can fit one bike inside (unless you are a extremely short driver). The other conclusion is that "it ain't gonna happen" given my wife and her bike will not be willing to ride on the roof carrier
Besides, I am on a different North Shore (different side of the country) so the bike is typically wet and muddy for 8 months a year.
The Bronco Sport advertises the ability to carry two mtb bikes. A quick google search says the rear in the Bronco Sport is 63". So that makes sense.
Bottom line is it will be unlikely to fit two full size bikes but I'm optimistic we can get one in if there is no front passenger. However, and this is a big however, in the summer time with the roof off, two bikes will fit nicely hanging over the tailgate (I'm doing a spare tire delete). Can't wait for this!
I'm hoping Steph
@NorthShoreBronco
(a different North Shore!) will make a video of all of this including the seat removal! I enjoy his videos. From North Shore to North Shore.
Thanks again to
@Hippydrome
for your post.
Cheers.