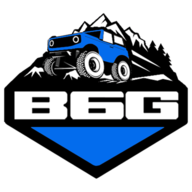 Administrator
Staff member
First Name

Doug
Joined

Jan 26, 2015
Messages
Reaction score

17,951
Vehicle(s)

Ford
Bronco

Undecided
DATE:
October 4, 2021
TO:
All U.S. Ford and Lincoln Dealers

SUBJECT:
NEW VEHICLE DEMONSTRATION / DELIVERY HOLD - Advance Notice -
Compliance Recall 21C23
Certain 2021 Model Year Bronco Front Passenger Air Bag Replacement
AFFECTED VEHICLES
Affected Build Dates:
July 18, 2021 through August 17, 2021
Affected vehicles are identified in OASIS and FSA VIN Lists.
REASON FOR THIS COMPLIANCE RECALL
Some of the affected vehicles may not conform to the requirements specified by Federal Motor Vehicle Safety Standard (FMVSS) No. 208 Occupant Protection. The front passenger air bag may have been incorrectly folded during manufacturing. Incorrect folding may cause improper deployment of the airbag, increasing the risk of occupant injury during a crash.
SERVICE ACTION
DO NOT DEMONSTRATE OR DELIVER any new in-stock vehicles involved in this compliance recall. A complete Dealer Bulletin will be provided to dealers during 4th quarter of 2021 when parts ordering information and repair instructions will be available to support this compliance recall.
IMPORTANT: Dealers should open a Repair Order (RO) only when a full dealer bulletin is published. Opening an RO against an Awareness or Advance Notice will result in warranty rejections against a recall.
CUSTOMER NOTIFICATION
Owners of record will be notified via first-class mail after repair instructions and parts ordering information have been provided to dealers.