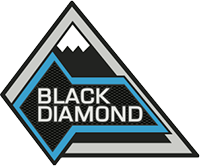 Well-Known Member
Name one place on earth where conditions are better for a happy and prosperous life, than the United States:

The fact that this forum exists, Ford dealers have the ability to innovate, design, engineer, produce and sell Broncos to us, is a testament to the beauty of a Capitalistic society. There is no other free nation that has the ability prosper a people, like America. This is why people are trying to leave their countries and come to our country.

I think many of those who criticize how things operate in our nation, should go an live in a third world nation for a year.

I lived in the Philippines for 8 years. I went there as a spoiled American, came back deeply humbled by a people that captured my heart with their simple, dignified, humble and resourceful lives. I have often said that we should ship 100 million Americans to the Philippines for one year, and 100 million Filipinos to the U.S. for one year. America would greatly prosper by the inclusion of people who would love our country, and add tremendously to our way of life. The Americans who would go to the Philippines would either have their hearts and attitudes changed greatly, or they would perish under the harsh conditions these dear people live.
Yes, agree with most of what you say in this post -
By 'Robber-Barons' I was referring to some lousy double-talking dealers charging ADM's to reservations w agreed MSRP . . . I don't agree with defending them . . .
Yup, spent more than couple years overseas in various countries . . . know what you mean . . .
However, in the Annual 'Rule-of-Law vs Corruption' Index (Transparency International) - I believe US now ranks outside the best 20 countries . . .