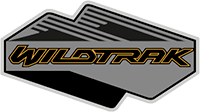 Member
After reading that Ford has received 230,000+ Bronco reservations, I have decided to get in line and reserve one.

I was looking at my local dealers website and they charging $199 for "Capital Nitro Advantage" which is nothing more than filling the tires with nitrogen.

Because I flat out refuse to pay 200 dollars for nitrogen in my tires that will be immediately let out to air down and drive off road, I started looking into other dealerships.

It gets worse: Crossroads Ford is charging $497 for "dealer installed package that includes Ford Protect Surface Care, Llumar Door Edge Guards and Door Handle Cups."

I don't want these fees forced on me during purchase and am now starting to understand why some buyers are shunning their local dealers and going several states away so they aren't ripped off.

My question is has anyone been able to negotiate and not have to pay for these BS additions?

EDIT: I would also welcome any dealer recommendations. I am located in central NC, but don't mind driving to get a deal.
I spoke with Dan Smith at University Ford in Durham NC and have an email stating they will be selling at MSRP & NO ADM