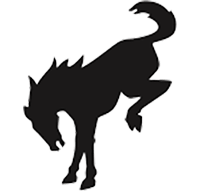 Active Member
Hi,
I don't normally work on product design (I'm primarily involved in IT), but because of my personal interest in the Bronco, and because I have some experience using CAD, I got involved with the design of some mud flaps and mounting brackets for the Bronco here at my work.
The mud flap itself is a heavy duty two-piece design (each pair weighs about 8 lb). The lower portion (rubber composite) can be removed from the upper portion (nylon composite) by sliding it out of the upper portion. The optional plate (also removeable) on the bottom has a diestamp Bronco logod stainless steel plate. The brackets are black anodized aluminum. The fasteners are black oxide stainless steel.
The front and rear are both mounted to the frame. The flares are still removable. Due to the forward protrusion of the rock rail, for now we simply have a hole around the rock rail, and a solid version for those without rock rails. The front is not compatible with the factory running board / side step, without
modification
.
I know there are a lot of people who hate mud flaps, and others who like them. I've never been a huge fan of mud flaps myself, as I don't always like how they look. That said, they're quite popular up here in Western Canada, and serve a purpose. As a Bronco enthusiast myself, with hopes of getting a Bronco someday, I would like to make something that an actual Bronco owner would want. If you have any feedback I'd be curious to here what you think. Personally, I think I would prefer something simpler, cheaper, and lighter (ie. something like Rally Armor mud flaps), but that's the more minimalist side of me speaking.
Updates:
Bronco logo styles are now available from your local Ford dealer. Other options without Bronco logo are also
now available
. I've also been told that they're not recommending these on the front of base model Bronco's with original tires, because they position the mud flap too close to the ground.
Attached instructions
showing how to modify the OEM running boards (aka side steps/tube steps) to work with the mud flaps.
Photos:
Note narrow front flare:
Flyer (note: Ford part numbers, excludes plain black option):
Installation Video:
Front parts:
Rear parts:
Last edited: