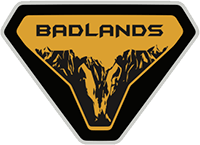 Member
So, hoping Ford may be reading this forum hence this posting as a way to reflect buyer interest. If there is a duplicate thread my apology as I missed it.

Minivans have rear seats that are removable without tools, so this illustrates that removable rear seats can pass DOT/NHTSA safety standards.

As the access to the rear seats in the two door is not easy based on some posted videos, I think most two door buyers would prefer the flexibility to take the rear seats in and out without the need for tools. From what I have read, it appears Ford is preparing to complete NHTSA safety tests in the next few months so I would like to see Ford make a unit with removable rear seats and make this an option on all Broncos or at least the two doors. And yes, it is an option I am willing to pay.

Anyone else think a removable rear seat would be a viable option?