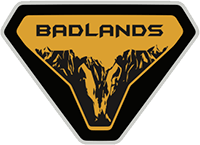 Well-Known Member
Joined

Oct 17, 2020
Messages
Reaction score

287
Location
Vehicle(s)

BMW z3, Nisan rogue, joint-custody of Jeep YJ
I've got a couple builds in mind (another is a BL), but one is OBX + 33s + small lift, so I wanted to see what that may be. Here are a pile of photos (NOTE none are available as shown here, this is my retouching of B&P images). Made some as gifs for easy comparison. This is what I did:
• Added 17/33s to OBX(+ same lift as BL) + steel bumper
• Color-corrected the Cactus Gray using samples from real-life photos (I have seen it in person, but the contrasting colors are important in understanding how it will behave. The samples I used are from full-sun, shade, sunset and flat light). I used the lighting from the original to guide whether I matched the lighter or darker tones. See the gif
For me, I wish it CG was the B&P and launch materials color, but that isn't the case. I want to see a bit of reality before committing, and B&P isn't going to fix it.
• "Made" a Shadow Black and Oxford White top.
• Also "painted" the OBX flares Shadow Black — it certainly gives the impression of a bigger space in the wheel well.
•And then as my 2.7, Lux and Shadow black will likely bump me to MY22, I made my wish-Bronco — Boxwood green with white top. While I am dreaming, the grill would be the Black Diamond one and white, and the interior saddle leather.
Not available yet, but I sure wish it was.
Hope this helps someone in their decision.
Boxwood Green, OW top (33s)





Boxwood Green, OW top, SB flares (33s)

OBX + 33s (not color-corrected Cactus Gray)
color-corrected cactus gray, shadow black top:
Oxford White + OW top + SB painted OBX flares (33s):
color-corrected Cactus Gray, Shadow Black top (33s)
color-corrected Cactus Gray, OW top (33s)
color-corrected Cactus Gray, OW top (33s)
color-corrected Cactus Gray, SB top, SB flares (33s)
color-corrected Cactus Gray, OW top (33s)
color-corrected Cactus Gray, SB top (33s)
color-corrected Cactus Gray, SB top, SB flares (33s)
color-corrected Cactus Gray, OW top, SB flares (33s)