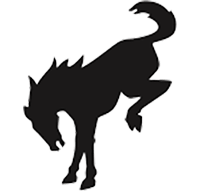 Well-Known Member
Dealers that invest in Bronco Showroom upgrades will get a few more MY2021 Allocations
https://carbuzz.com/news/ford-dealers-that-upgrade-their-showrooms-will-get-more-broncos-to-sell
Ford Dealers That Upgrade Their Showrooms Will Get More Broncos To Sell
This will help dealers keep up with the high demand for the new Bronco.
The new Ford Bronco is one of the Blue Oval automaker's most important product launches in a long time. Demand for the reborn off-roader is astronomically high, to the point that the First Edition sold out just four hours after the Bronco's world debut. With production starting in May and customer deliveries beginning this summer, dealers will need as much inventory as possible to keep up with the demand. According to a document seen by Ford Authority, Ford will offer extra Bronco allocations to dealers, but there's a caveat: they will need to invest in expensive showroom upgrades.
The document details Ford's planned "Bronco branded facilities program" that allows dealers to add a dedicated showroom display for the Bronco or a standalone Bronco-only facility.
The program is optional and is not required for dealers to sell or service the Bronco. But the more dealers spend on these upgrades, the more Broncos will be allocated to give dealers an advantage. Dealers that spend less than $12,500 won't receive any extra Bronco allocations.
Investing between $12,500 and $24,999 will gain one extra allocation, while dealers that spend $25,000-$37,499 on upgrades will receive an extra two allocations. Three extra allocations will be given to dealers spending $37,500-$49,999, while four will be allocated to dealers that invest $50,000-$62,499. An extra five Bronco allocations will be given to dealers spending $62,500-$74,999.
To get the maximum number of six allocations, dealers will need to spend $75,000 or more on showroom upgrades. To be eligible, dealers must be approved by Ford, while the standalone Bronco facilities will need to meet specific guidelines and state franchise laws.
Dealers with unfulfilled commitments or "substandard" facilities will not be approved and Ford will also need to approve the location of the standalone Bronco facilities. These showrooms will only be used to sell new and used Broncos and Bronco Sports. Additional Bronco allocations will be spread over the 2021 and 2022 model years depending on the demand and production schedule.