Banned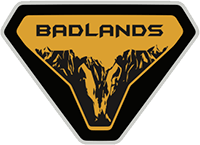 Banned
Banned
So i have fallen in love with this look of wheel as im setting up a retro look for my bronco 2 door with white accents. And im shopping around and so far the best "match" i have found has been these from fifteen 52. However they are aluminum wheels and i have no idea if they would be suitable for medium offroading (very light rock crawling to get around trails and such , not like moab stunts)
I have heard that steel wheels are superior because you can bash them back into place if they are damaged. Does anybody know of good catalogs of wheels that would be compatible with the stock badland 33's? Preferably white in the style or close to that of the fifteen 52? I saw that detroit steel wheels makes some but i dont know anything about wheel sizing and dont know if they are more for classic cars and are off road rated.
The other problem i have is the ugly "fifteen 52" on the hub that i wish i could make say ford or nothing at all.
Am i overthinking it? are the fifteen 52s good enough for what i am talking about or could they take damage worse than other options?