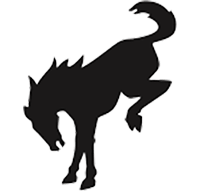 Well-Known Member
First Name

Andrew
Joined

Jul 18, 2020
Messages
Reaction score

2,502
Location
Vehicle(s)

16 BMW M3, 16 Ducati 959 Panigale, 21 KTM 390 Duke
Bronco

Base
Hello everyone! I have test driven 3 4DR Broncos with soft tops this past week. A 2.3L auto mid package Badlands on 33s, a 2.3L auto standard package Big Bend w/ Sasquatch and a 2.7L auto mid package Wildtrak. I have a 2DR 2.7L auto BaseSquatch on order.
Some thoughts:
The interior is nothing special on any of them. As many others have said, it's an off-road vehicle and it's not luxury oriented. I found the interiors to be fine but it didn't really affect my view of the Bronco for better or worse. It's not an important aspect to me. That said, I like the layout and style but the materials are just okay. Apparently dash touch is important to some here and it feels pretty lousy. Like a hard foam almost. Good thing I only touch the dash to see how it feels to report back on this forum. Seats are comfy and I prefer cloth. MGV was fine, but I personally won't be paying more for it. View through the front windshield is a little jarring at first because of how much roof is in front of you due to more vertical windshield. Not as open of a feel as a car or typical truck. I easily adjusted to this view though.
Standard stereo is not good. It plays sounds and those sounds come from in front of you. I didn't adjust the balance but in the vehicles I drove, the back speakers are basically non-existant. 2DR I hope is better and I'm sure balancing will help. I'm not paying for Lux on the chance the B&O is great.
I've also only seen the standard and mid packages. Standard is my choice because of the included features and price point. Keeping the same build as I have planned but adding mid is a $6k upcharge. Selling points on mid for me are Auto A/C, heated seats and Intelligent Access and arent worth the price increase for me. Overall, I'm certainly glad I'm saving the money and going base model. Trying to get luxury out of this vehicle I think is a pretty big mistake.
The 2.3L engine is fine and I had considered getting a ManSquatch for MY22 but after driving the Wildtrak, I'll be sticking with the 2.7L auto combination. 2.3L got the job done but there were times when it felt a little strung out or left me wanting a little more. The 2.7L isn't lightning quick but it seemed to handle the weight of the vehicle better than the 2.3L. I daily a 2016 M3 so your expectation or standard for speed may differ from mine.
The Bronco drives like a truck. Some body roll and a little bouncy. It rides high with Badlands suspension and wheels or Sasquatch which I really liked! It drives nice but it is not thrilling (at least on road) and I don't think it is meant to. If you want an exhilarating on road experience look towards sports cars or motorcycles.
The 10 speed auto is quite good. I didn't experience or notice any gear hunting as some have reported. I drove through some neighborhoods, surface streets, highways and interstate. I didn't really notice the shifting all that much, but I wasn't looking for shift points either. The only time I noticed the transmission was in Sport mode. It keeps the rpms up high and aside from initial acceleration, I didn't care for the mode. I'll be in Normal most of the time I think.
On the topic of transmissions, I don't think driving this thing as a manual will be all that rewarding of an experience. It's not a fast vehicle and I didn't notice the 2.3L being particularly peppy in this application. I've had a Focus RS and that engine was a lot of fun in a hot hatch. The Bronco is not a Focus RS. Perhaps actually driving the manual will change my mind and I'll be on the lookout for one to test drive. In the meantime, I'm in the 2.7L auto camp. If this would be my only vehicle, I might have a different opinion. My track record says no though: every car has been a manual and every truck/SUV has been auto.
Noise level is fine by me. I was expecting louder. But I drive with windows down a lot and ride motorcycles, so I'm used to a lot of noise I guess.
Some other observations:
- Turning radius is really good! I did not expect that!
- Arm rest position on the window is perfect!
- Entry into the vehicle is smaller than I expected. 2DR with long doors should give more room.
- I had a water bottle with me when I went into the rear seats of the 4DR. No rear cup holders is an extreme oversight. I'm sorry to everyone I laughed at!
- 4DR demands Sasquatch. Even Badlands looked a little wimpy on 33s with 4 doors (especially after you see a 4DR Sasquatch)
To summarize, the Bronco will be a great vehicle for those who want a nice drive and off road features. If you want creature features and won't use the off-road features, you might be underwhelmed for the price. For me, I like the ride quality, the up high driving position, the open air experience and the fact that it's a vehicle that I can take off road! I'm very excited to see my Bronco whenever it gets here!