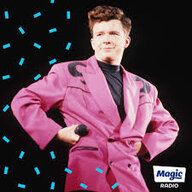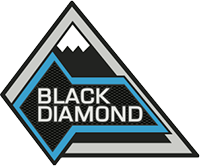 Well-Known Member
First Name

Rick
Joined

Jul 24, 2020
Messages
Reaction score

3,700
Location
Vehicle(s)

'51 Chevy Fleetline, '61 Ford Thunderbird
Went to the dealership with my trusty Astro 50-SLMAX inspection lamp. This will put out 500 watts at either 4500 or 6000 Kelvin.. This is one of the most accurate LED bulbs on the market today.
All pics and video taken with a Samsung Galaxy S20+. I need to share that the pictures of Cactus Gray, even while taking them appeared "off" on screen. The paint card produced by Ford has an obscenely glossy plastic covering that seemed to throw it off, however, in person the color was a simple and uniform drab, single-hue light gray. Those cool videos of the Mustang Mach 1 in Fighter Jet Gray? Yea, not like that. Just gray. The suuuuuuper cool surf green of the press car? Absolutely not like that either. Just paint one side of a window light gray, then view from the other side. That was really "it" as far as how the paint card showcased the color.
Astro 50-SLMAX at Amazon
Full disclosure: while I was very pleased with the quality of the paint book, Ford put out, I do wonder if they are achieving the flake appearance on the plastic card by having one side with a texture which they paint silver, then the tinted clears over. I do not feel you get an incredibly accurate representation of the flaked colors. Again, it is very good. But it does seem to be produced rather than actually sprayed paint on a surface.
Cactus Gray against a surf green T-shirt (worn just for this comparison, then the GF slaughters the pic).
Personal opinion of this color was severe disappointment. This color is nothing like the initial release pics would make you think. It has essentially zero green or blue to it in person. If you wanted gray or tan, you got it.
However, see the full disclosure above. I don't think this is sprayed on as opposed to a film created to be very close. Unfortunately, that puts the CG people back on the fence of "I wanted it to have the blue/green hues, do I risk ordering and roll the dice?". Your call. Or if you wanted gray/tan, will it have green/blue in production???? Who knows!
4500k, at a steep angle.
CG, RR and A-51 at 6000k.
The best shot I could get of Cyber Orange was at 6000k and by bending the paint card gently. It almost has more of a pearl appearance than flake. The flake itself was more bright gold/silver.
4500k, has a beautiful silver/gold sparkle, not "school bus yellow" at all.
Trying to pick up the "flake" in rapid red at 5400k (see full disclosure above)
This was at the mercy of dealership overhead lighting. These have been the main colors I've either wanted to see, or am comparing for my Bronco build.
VIDEO
Now that the mods merged all the 40 second videos into one and posted for me, here are comments of in-person time with the cards:
Cactus Gray: is just gray. Any blue hue shown is the camera as no blue or green was observed in person. In person this color had no depth or "chameleon" properties. Combining Bronco Sport pics with this card, I am convinced the pre-production color was altered before production. This was my #1 color, hoping for the green or blue hues. Instead it is as feared, a ultra modern concrete color (please drive with your lights on, truckers cant see this color in their mirrors). Note that I did not see ANY khaki or tan in this color, so I'm not sure why the Bronco Sport pics posted recently looked tan.
Antimatter Blue: the pic lying flat on the table is indoors with full overhead lights and the paint looks black. Only when 50 watts of specific Kelvin light are applied from 24" away does this color not look black. Here in Seattle that color will just be black 95-99% of the time. Pics of Jay Leno's Bronco seem to be legitimate comparison. It was AWESOME in person when bending that card and playing with the light angles. In a very sunny state this color will be amazing as the blues pull your eye.
Rapid Red: the video has some maroon to it but I did not see this in person it is very much a "red red". It shows better in person than the video. This color is on a bunch of models, go hit a dealership to see in person.
I have a Soul Red Crystal Mazda now, so this color seems like a minor downgrade, but the Mazda red is critically acclaimed as being gorgeous. This is 90% of Soul Red Crystal. I feel the card gave this color more depth and character than it has in real life once on a car. It will always photograph well being a tri-coat.
Cyber Orange Schoolbus: when laying flat it was mostly orange. Once light was applied this color danced. See disclosure about the card material. However, in person this color just danced in the light. It grew on me a lot. People who like this color will be rewarded with a paint that keeps them intrigued. If you love the orange and wish it didn't have silver/gold, you won't love this. Its a dynamic color.​
Last edited: