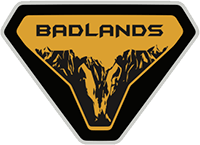 Well-Known Member
ROCKBLOKZ has been great. Had rub issues on the front in full lock and reverse. They sent me upgraded parts, rebuilt the front. Here is their verbiage to correct any issues. The back ones are perfect.
We have had a few reports of this after lifts are installed. Our listing does say that these were designed on stock vehicles and adding parts like lifts and wheels could change the way that the flaps fit.
With that being said, we have been working to find solutions to some of these things. The biggest wasy to add more clearance is to remove the plastic box thing behind the wheel well liner, you can push the bracket back to add some additional clearance. You will remove the 5 or so plastic rivet inserts on the fender liner. Then there are 3 bolts in the plastic box. Remove those and then the box will come right out. Replace the liner. Mount the flap to the bracket and slide back as far as possible (this will depend on when your flap starts hitting the body or rock rail or such) and tighten the brackets back down.
They work great, fast take off and no mud to the roof.