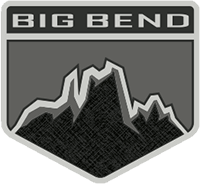 Well-Known Member
Thread starter

Thread Starter
Now only if we could find a way to store the doors in the doors!

To be fair, I get his point. If you are leaving the Whole top on to venture out, decide later you want the roof open (cube on), I would also be inclined to store the roof panels on a rack on that cube if it ended up looking halfway decent an didn't cause 100db of wind noise, as the doors would be in the back also, leaving no room for the roof.
It is a quandary.
However, we are already an evolution step forward of the direct competitor on on-board storage in stock form.
I'm sure some aftermarket will come up with a clever way to store stuff.
I'd be OK with a sunrider insert that covers the front and back, but so far I've only seen one for the front - and it's just a concept.