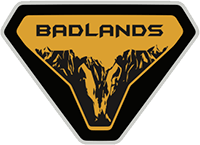 Well-Known Member
For starters I have a Badlands non Sasquatch on 35 inch Mickey Thompson Baja Boss M/T. I've had the kit on for about a week and have yet to do any offroading with it. I installed the full kit so 2.25 inch in the front and 1.25 inch in the rear.

First thing you notice when driving the vehicle is the brake dive is very noticeably improved, almost completely eliminated. Next is body roll, my Badlands feels wide and bulky in the lane but it no longer behaves like it. Prior to the perch collar installation I found little confidence in cornering as the body roll made me feel somewhat disconnected from the tires beneath me. I found myself taking turns slower than I normally would because of it. Going slower isn't necessarily a bad thing in these scenarios, as this is a big heavy vehicle, but I now know that the lack of confidence in my ability to maneuver quickly was more a result of sensing the Broncos body roll than what it is actually capable of.

As for ride quality, my 35 inch tires are Class E and I keep them at 39psi. Installing the perch Collars caused very little difference in ride quality. I keep waiting to hit a bump or a stretch of road where the suspension feels harsh, but so far any increase in stiffness has only yielded positive results, and if I ever where to find a scenario where the changes made by the perch collar proves to be less than desirable I have plenty of options to correct it via tires (I'd start first with lowering tire PSI).

To sum it all up I think my Bronco now rides like it should have from the factory. For Badlands non Sasquatch owners I think RPG perch collars along with some 35 inch tires is a great upgrade.
Last edited: