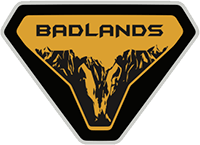 Well-Known Member
Base Sponsor (Level 1)
First Name

Lo
Joined

Oct 17, 2021
Threads
Messages
Reaction score

310
Location
Vehicle(s)

2007 911S / 2021 4door Badlands w/ Sas
Your Bronco Model

Badlands
What a senseless attempt. I don't mind some carnage but not on stupidity like this
Wow. That was hard to watch.
Sounds like the driver's side light pods took a crunch, sliders took some rash, and apparently passenger side shock skid.
Which brand shock protection are you running? Pics of the carnage there?
No reason to even try that...let the buggy guys break their stuff there.
Be

seen a few people irresponsibly trash their Bronco. I just don't get it
I promise that IF I ever get my Bronco I will only ever trash it responsibly.
Thank you fellow Bronco owners for your concern. I know it's hard to watch someone thrash our beloved vehicle that some of us waited years for. Not that I need provide an explanation, but I shall give one anyway...
I did it for the sake of science.
But no really fellas, I purposely bashed the truck on the rocks to expose weak points not talked about or discovered, test out concerns about pinch weld mounted sliders , and test the armor that others may are contemplating on buying. I also happen to have the luxury of owning a shop where we do light fab work to off-road trucks so I'm a little spoiled with welders, lifts, and nice tools. So repairing the truck isn't impossible for me.
I intend on using what I learned to possibly develop or co-develop reinforcement plates that will give people peace of mind when they're on the trails.
If anything, this trip is more of a business trip for me. Also no one wants their Yota homies making fun of them getting hung up on silly shock hangers
Ultimately my goal is to share what I learned so people don't make costly mistakes and make Broncos rule the trails