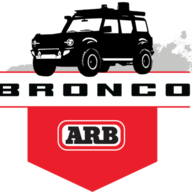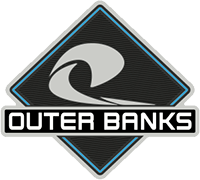 Well-Known Member
Squatch Sponsor (Level 3)
Renowned for its quality, style, and capability – the Ford Bronco was released in 1965. Fast forward 10 years, ARB 4×4 was founded and the Ford Bronco was already considered a classic. Ford released many variations of the Bronco but they all eventually came to an end in 1996.
The rumors of a Ford Bronco comeback never stopped circulating, but they were always just rumors. It wasn't until a couple of years ago when the rumors began circulating again, but this time they were backed by concepts. As usual, these concepts were hit with mixed reviews. Maintaining its notoriety wasn't going to be an easy task but Ford was up for the challenge.
Fast forward to the present day, the all-new Ford Bronco has taken the world by storm. It has had no problem living up to its predecessors. If you're an avid wheeler you've definitely seen at least one on the trail by now.
Prior to its release, we were lucky enough to be approached by Ford to collaborate on a build. Our engineering team spent many months traveling back and forth to Dearborn, MI and we eventually got our hands on our own Bronco about six months before the release. Rather than using this extra time to be one of the first manufacturers with Bronco accessories; we used it wisely by developing quality and field-tested parts that we stand by.
Today, we have a full range of top-tier accessories for the latest edition of the Ford Bronco.
Ruby, our 2021 Ford Bronco Outerbanks, is the latest addition to the ARB fleet. It's built with some of the best goodies that the Ford Bronco market has to offer.
Check out the Ford Bronco Build by ARB and let us know what you think!
PROTECTION
ARB Summit Front Bumper
with Warn Zeon 10-S Winch
ARB Rear Narrow Bumper
ARB Rock Sliders
ARB Under Vehicle Protection System
LIGHTING
ARB Intensity Lights (21 Spot & Flood)
ARB LED Fog Lights
SUSPENSION
Old Man Emu Nitrocharger Suspension
ACCESSORIES
ARB Twin Air Compressor
ARB Engine Bay Compressor Bracket (Coming Soon)
ARB LINX Accessory Interface
STORAGE
ARB Outback Drawer System
ARB Zero 47L Fridge Freezer
RECOVERY
ARB Premium Recovery Kit
ARB Jack and Jack Base
– ARB Jack Mount (Coming Soon)
To check out more detailed product information regarding this 2021 Ford Bronco Build
CLICK HERE
​
View attachment ARB Ford Bronco Application Guide.pdf
Last edited: