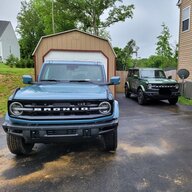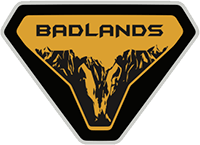 Well-Known Member
So I'm sitting in a meeting at 9:45am and Purvis calls.... I didn't know who it was. They say.. "Aaron... what are you doing right now"... I'm like who is this? "It's John... we have a Bronco... get down here". I was teleworking.... jumped out of the meeting.. canceled everything... took the kids out of school online (relax.. it was their last day), told my wife to get home now (she was grocery shopping)! I realized I was way to obsessed.. I shut down everything to see my first Bronco in person. And to top it off it was a Non Squach Badlands! My order!
Here is what I did and I'm iffy about it now. Need your thoughts.
I was told in the email and by my dealer today that I could get my Bronco this year if I do one or more of the following:
Get a Soft Top and not the MIC Top- I changed to the soft top but was told that there will be plenty of tops to choose from to buy that may even be better than the tops offered by Ford.
Switch from 2.7L to 2.3L engine- I actually switched to the 2.3L auto but I'm very torn on this one. What are the differences.. besides HP and Torque do I lose any other capabilities? Now I'm obsessing and researching to see what drops off with a 2.3L. I heard it is a great engine, very powerful and better on gas mileage so this will help since this will be my daily driver. I wonder how many are going 2.3L.
Switch from Auto to Manual- I actually kept the Auto trans... but really wanted the manual. My wife can't drive the manual that's why I got the auto but I'm iffy on that to...plus it saves me some money if I go Manual. I know the manual has the crawl but will I lose anything with the manual?
I was blown away by my first in person view of the Bronco. (exterior) Didn't get to get inside because it was being used as demo for the salesmen.. they were in Bronco class 101. My takeaways:
LOVING MY NON SQUACH DECISION! The upgraded 33's were all I needed! They looked GREAT and AGGRESSIVE! Best $995 ever spent!
Bigger than I thought. Had my 2021 Hyundai Palisade there and it looked to be the same size just about. Love the size of it.
Marine Grade Vinyl Looked GREAT. Just wish I could have gotten in it to feel it. But it looked like leather.
I'll save $3,000-$5,000. I saved $3,000.. by switching to a 2.3L and would have saved $5,000 if I stuck with the manual.
Not sure if I'll stick with this but I was told I could be looking at late 2022 or even 2023 to get a Bronco. So was it worth getting a soft top and 2.3L to get a 2021? Not sure yet honestly. They rekindled the fire... I didn't bother them the last few months now I may call and change back to the 2.7L Hard Top....
One thing is for sure... I think my mind is made up after seeing this. I have two (2) orders with them. The Bronco Badlands and the 2021 Mustang Mach 1. They told me the Mach will be here in a month... I can only do one of the two. After seeing that Bronco I want to get the Bronco... but I'm a Mustang Freak. God help me when it gets here in a month.