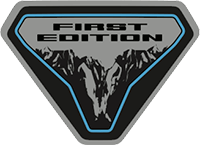 Active Member
I have a First Edition Sasquatch being delivered next week. We will be changing out the suspension right away.

Selling the four complete SAS Bilstein coilovers, As well as the upper control arms and trailing arms.

You can swap these SAS coilovers straight over to your non SAS Bronco for the lift of a SAS to run 35's.

Make me an offer.
Last edited: