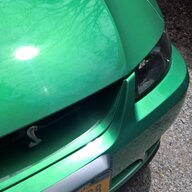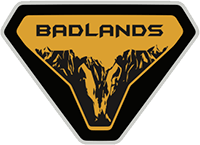 Well-Known Member
First Name

Rick
Joined

Sep 9, 2020
Messages
Reaction score

405
Location
Vehicle(s)

2013 F150 STX 5.0L, 1999 Mustang Cobra
If someone had a manual trans Sasquatch and then swapped on 33" tires, they'd have the same effective gearing as the Badlands manual trans does, right? So, by that token, manual to manual, BL to Squatch, the BL would have shorter effective gearing and be quicker off the line (assuming equal or no wheelspin). I'll explain.

Put the numbers all into a final drive calculator - the Sasquatch tires are roughly 5% larger in diameter than the Badlands tires. That has the effect (thus the term "effective gearing" above) of lowering the drive force at the tire contact with the road by a proportional amount. This is because torque = force x radius, and the 35" tire's radius is bigger than the 33's. If you divide a bigger radius out of an equal torque value, then the force has to be less. Anyway, formulas aside, that makes the Sasquatch 4.7:1 gearing feel 4.47:1 gearing - in comparison to the BL version with the same gears but smaller rubber.

It is all relative. You could alternately argue that compared the stock Sasquatch with 35s and 4.7:1 gears, changing to that truck to 33s will feel like you changed the gears to a 4.94:1 ratio. Again, its all relative. In either case, Ford has packaged these combinations in one model or another, so they must have considered those assorted tire and gear combinations to be reasonable for use. They also must have speedo calibrations to do either.