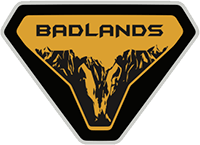 Well-Known Member
I agree with you 100%, but this topic is about gearing. A lot of people say they want Sasquatch for the 4.7 gear. The 4.7 is there to alleviate some of the negative effects of having a large 35" tire. There is nothing special about 4.7, it is merely necessary to accommodate large tires.

Big tire advantage off-roading is un-questionable, but folks should beware of getting a lift and installing 35s on lower end model trims. People who lift the Base (for example) and put on 35s w/o the Sasquatch gear and w/o the lower gearing in the Advanced 4x4 will find themselves disappointed.
If someone wants to have the option to go to 37s down the road without re-gearing, having 4.7 is a major advantage. It future proofs you to a degree as far as mods go.