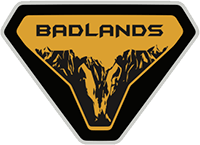 Well-Known Member
Just wanted to alert everyone about a scammer that private messaged me today about the onboard storage door bags that I want to buy.
I received a private message from forum member
@Judelynn
(I reported it and the user is gone). They message me stating that an individual was selling the door bags and provided me with an email address. I emailed the guy and he was very responsive obviously. The price was actually kind of low so I was suspicious. I checked and the user had only registered for this forum on October 2. No other posts.
User JudeLynn
email: Jacob Tavarrous <
[email protected]
>
Phone (985) 241-0277
I checked the phone number, it's a bandwidth.com phone number which is a VoIP. This means he can be anywhere in the world was using it. I called and the guys obviously from Nigeria or somewhere else in Africa. Just want to alert everyone here make sure that nobody fell for it because it actually was pretty good up until the point I talked with the phone. No obvious grammatical errors. I deal with these all day long and I wanted to make sure no one was victimized.
I Googled the number and there are posts from other forums about this scammer so it looks like he used the same number. I am going to torment him relentlessly.
There is nothing else we can do to stop this except WARN PEOPLE, EDUCATE PEOPLE and TORMENT THE SCAMMERS!!!!!
Jim