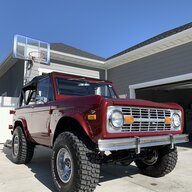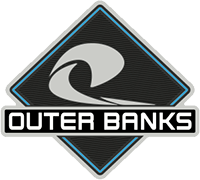 Well-Known Member
Thanks to many that helped get to this point. I bugged a lot of you about specs and I appreciate your responses.
@Area51outerbanks
and
@Southern Girl
specifically. Thank you for your the helpful pics on your OBX.
Specs
295/70/18 Mickey Thompson Baja Boss.
18" x 9.5 +12 Black Rhino Apache Bronze Wheel
2" Rough Country lift
I was concerned about the poke with the +12 off set and 295's. Most pics I saw looked exactly where I wanted to be. But it ended up slightly more poke than I had calculated for. Which is fine. It looks awesome. The MT Baja's are terrific so far. Love the aggressive sidewall and they're quiet on the road. Also triple peak snow rated and made in USA.
Crash bars removed on both sides though tire guy said could've stayed because he didn't see rub at full lock.
Have the retro stripe on way and will install black bronco script as well.
Last edited by a moderator: