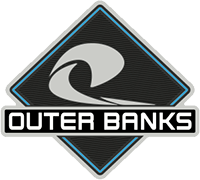 Well-Known Member
I had forgotten where we saw that originally, thanks for the link.

...

My transcription of Cristy's question and Jeff's answer:

Will the suspension be the same for the Sasquatch-Badlands and the standard Badlands? If not, what's the difference gonna be, height, bump-stops, are you gonna change things up a little bit?

"They are actually very close. Ah, they're not exactly the same part numbers all the way across, but they are, the um, they're the same suspension. When you get a Sasquatch package, what you are getting is a package that gets you that 35-inch, ah, pack. It lifts the, um, Base vehicle about an inch-and-a-half, and it lifts the, ah, the Badlands about 10 mils, so."

...

My speculation: I'm not sure how much stock to put into this, as some of the other answers were a bit, intentionally, vague. And, it is not easy for these guys to answer questions cold. He does seem to be suggesting that there is some slight difference in suspension, which jives with the SuperCel East Q&A.

Conversely, from a parts supply perspective, it would make the most sense for the Badlands and Sasquatch parts to be exactly the same except for the wheel/tire/bump-stop. Why go to the trouble of longer shocks and/or stiffer springs, but then also still need a bump stop?

I admit to having very little knowledge, just a desire to know the EXACT difference(s).
For what it's worth- Esteban Jennings -the guy in the SEMA video is who reviewed the chassis difference with me at SuperCel East. He and I went over this while standing over the chassis. He made a point to correct me "that it's not a lift but different parts". This was in reference to the BL vs Sasquatch
Last edited: