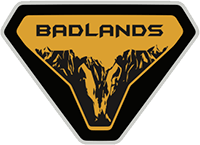 New Member
What a great Forum! Like many of you, been (not so) patiently waiting on the new Bronco since Ford started talking about the release over 6 years ago. This has been the best place to get factual information and updates!
I switched my Badlands order from the
MIC top to the soft top,
in an effort to speed up the build and after the September wiring and plumbing change was made.
Is it possible to set the factory alarm and leave the doors unlocked??
My goal is to avoid a thief from damaging the top to get in the vehicle, while still having some sort of protection from teh factory alarm. Been reading the owenrs manual and can only find where the alarm is set when the doors are locked from the remote. Any ideas?