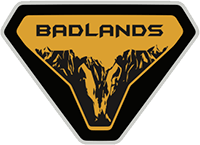 Well-Known Member
No it's not the same either way

If you take 20 grand towards a down payment on a bronco, you will have a truck worth 1/2 of what you paid for it 5 years down the road

If you take the same 20 grand and improve your home wisely, in 5 years your home will be worth 20 grand more plus appreciation

You could also take the "extra" money and send it back to your lender to pay down principal on the loan and save yourself a lot of interest charges

It's pretty far from the same either way, your decisions have a pretty big impact on your future
Spot on advice. I had a friend go down this same path of flawed logic. Tapping home equity can have some tax advantages but you're really paying a car off over 15-30 years. Ever look at one of those mortgage calculators that shows the true cost of a home over the life of the loan? You are barely touching principal during the time period you will own the car.
Shop around is best advice. I am in the middle of a home refi and rates are absurdly low. Lots of places on the internet will cut you pretty much blank checks for financing if you do some research.
Better yet, get into the mentality of paying cash for cars as soon as you can in life. I know this is super preachy but you will see how quickly your mindset changes about upgrading cars when you are talking true cash. In my 20s and early 30s I always had sizable car payments and all that did was enable me to upgrade easily whenever I wanted. Once you get used to a $1k a month payment, there's a lot you can afford. But all you're doing is reamortizing every few years and extending your payments out. You tend to lose sight of the true cost of ownership of things, and these are depreciating assets after all.