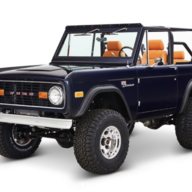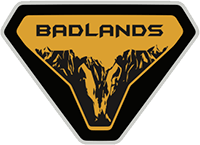 Well-Known Member
This is a serious, honest question.
I just got back from the Texas off rodeo event near Austin. Got to try out all the two-door and four-door trims, minus the FE. Had a blast. Highly recommend to people attend if you can attend.
The one thing I noticed is the velocity blue color just struck my eye. I love that color. Unfortunately I ordered a carbonized gray two-door badlands. With the 2.7 L V6, non-Sasquatch. Hi package trim. And the optional bead lock wheels.
Im tempted to just take delivery and sell it, and save my money until I can get a velocity blue model - but I'm also worried that the color will be discontinued or it may take me three years to get a bronco if I order one again.
Of course by then I will probably have a kid and need a four-door.
Curious what others here think I may be able to get for my two-door badlands. I figured if I can make $5,000-$10,000 off the top, maybe it is worth taking delivery and selling it in the aftermarket. But then part of me just feels bad and thinks I should just let somebody else buy it.
Figured the dealer will to do this anyways, So why not make some money. Wait 2 years, and get the one I want.
i'm supposed to take delivery next week. very torn.