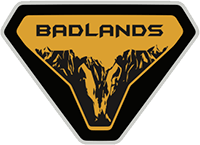 Well-Known Member
Hi there! My Bronco is my first off road vehicle and I actually think it would be fun to take it off road. I was thinking about Silver Lake Sand Dunes up in Michigan since it's just a 3 - ish hour drive from Chicago.

I was wondering if anyone here has done it in their Bronco yet and if they can tell me about it?

I had a couple of questions...

Can the Bronco fun the sand dunes without a problem?

Is it just like throw it in Sand Mode and get on it?

I saw the 94 db noise limit...I have the stock exhaust on my 2.7L should I worry?

The website says tires at 15 psi max...For real? that seems awful low but what do I know?

Is there anywhere to re-air my tires nearby when I'm done or do I have to bring my own compressor?