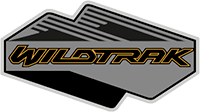 Well-Known Member
Joined

Jul 14, 2020
Threads
Messages
Reaction score

6,829
Location
Vehicle(s)

Jeep Wrangler JKUR
Your Bronco Model

Wildtrak
Over the last couple years there has been several discussions about 4A, along with all the "rules" about using 4x4 in high traction environments (like the street).
I've even contributed to multiple threats about 4A where the thought process was that it's in two-wheel drive unless it's senses slippage and then it kicks into 4 wheel drive.
This is not the case and Ford has seemed to have reinvented physics
All of us that have SPORT mode know that 4A engages with this GOAT and it is specifically designed for the street. Now that goes against the "No 4x4 on street" rule. However with the mentality that the 4A/4H doesn't kick in until it needs to, it should not be an issue.
Well I've been playing around with 4A and watching the "power distribution" and a bunch of us, including myself, we're wrong with our assumptions.
4A basically has the vehicle in 4x4 mode pretty much the entire time. There are some inconsistencies, but the only time that I've seen it NOT applying power to all wheels is when off the throttle, or I think, if you have the steering significantly turned BEFORE applying throttle.
To give you some examples, going 75 mph down the freeway and giving it some throttle = 4 wheel drive
Throttling while going through twisty turns on a mountain road = 4 wheel drive.
To me the scariest.... Doing a U-turn at a light (which requires throttle) = 4 wheel drive.
Like I said, there have been a couple of situations when I was testing, and if I turn the steering wheel significantly Before applying the throttle, it seems = 2 wheel drive.
I don't get me wrong, I love the feel of basically AWD... It's been storming (rain) all week where I live, and in 4A, the Bronco has been planted and not a single wheel slip.
I just hope Ford design this correctly and taking windy roads in sports mode isn't going to break something.