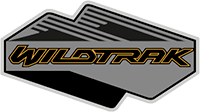 Well-Known Member
All I see are thread after thread of people complaining about the MIC top being gray, or wondering the difference between the MIC top and the painted top, wanting a white top etc. It seems like the vast majority want a hard top and are not even considering the standard soft top. Is this accurate?

I for one, loved the sailcloth top on my JKU. It was reasonably quiet on a vehicle like this, water tight, and easy to drop down to go convertible. I had a hard top, but never used it because it was heavy, cumbersome, and a pain to deal with when you wanted a quick open air experience.

I have not totally decided where I want to go with the Bronco, mainly because Ford has not released many details on the soft top's function.