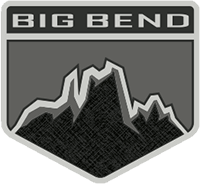 Well-Known Member
...and now I don't have a car. I don't really need one during the Summer, so I figure, hey, why not make hay while the sun shines, right? Used car values have
gone up about 20% in my state,
which was a good chunk of change added onto the would-be trade on my 2018 outback 3.6r touring. I figure, hell, maybe I'll pick up some beater and drive it around until the ol' bronco finally shows itself (not currently scheduled). My hope is I lose less on reselling a beater than I would on old Subi later on.
Anyway, maybe it was a smart move, probably it was a total idiot move due to the inconvenience and minimal overall financial gain (compared to selling my car later and potentially after the supply chain bubble bursts causing trade values to drop again). All's I know is CarMax has my car and I have their money now, and some of it is burning a hole in my pocket as I look for a sweet beater that may or may not make it for another year and 10k miles.
I blabber all of the above to ask this: what cheap used car would YOU buy for sh#ts and gigs, if you wanted it to probably last 'til you got your bronco?
I've been eyeballing old Sequoias for overlanding. I'd really like a Sami. I can't find a Sami. A CJ7 would be nice. Maybe a nice convertible, though I don't know what my two greyhounds would think about that.
Last edited: