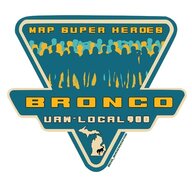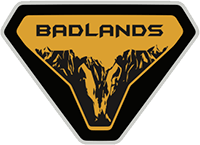 Well-Known Member
First Name

Justin
Joined

Jan 13, 2021
Messages
Reaction score

470
Location
Vehicle(s)

2018 4 runner TRD
Update - June 5, 2021
Ok so it now no longer shows there on the ordering side. Also there was briefly a 2 door Top Credit option showing that has also vanished. Again sheer speculation here as far as what it all means, but possibly a 2 door soft top option as all of the dealer training rep ones are running around with bestop fast back looking 2 door soft tops. I did some back checking as well and this credit was in no relation to originally having a MOD top. All I know is Ford is going to do something and likely sooner rather than later to get this thing moving and that is the best news any of us can ask for.
Original post - June 3, 2021
So tooling around today I came across this in WBDO on a 2021 Bronco Order. Unfortunately, it will not allow me to select it or see pricing on it yet. I can only presume that this would be an option offered for those of us who really are after the hard top but also want our Bronco sooner rather than later. The hold up for many folks has been the lack of wiring and/or rear wiper and washer function if you added a hard top later. Maybe Ford is getting smart here and giving us an option to do this package so we can add a hard top easily later. Maybe they will charge the same as what was originally the dual tops and ship the top to the dealer at some unforsaken later date? I personally would be happy to pay that premium if that was the case. Or even just give you the option to pay a couple hundred bucks to have that option on your soft top again I would move my order right now to do so. I was actually looking at my own build considering a soft top anyway even though it would not work for me in the long run.
Again I do not know what this new package means, costs or availability. But I am hopefuly for some good news, maybe this can be it for some of us??
Your Thoughts??