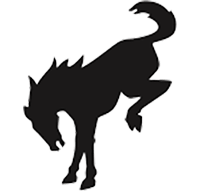 Well-Known Member
My driver side is super hard to latch shut. I finally figured out that instead of trying to push it closed with all my might, it closes much easier by sort of just tapping it a few times. I also hold it down from the outside to help too.
Yes! I'm having the same exact issue! I was sure that it was user error but feel much better now. The driver side takes a good whack with the hand to latch. After a few times it's getting better.
I'm glad I'm not the only one with the same issue. I've found that holding the top down from the outside on the "hard to latch" side can help. Sometimes I re-close the top again entirely, and that seems to help as well. I noticed the "easier to latch side" had more grease. But I doubt that's the fix.
Have either of you removed your soft top entirely, and reinstalled it? I wonder if it's an alignment issue…
I had my dealer look at it today, and they agreed that it was difficult to latch on one side. They had the service department report it as feedback in the Ford "Oasis"application. Maybe I'll hear something from Ford soon. If not, maybe we can brainstorm a temporary solution here. Either way, it's not a dealbreaker, and my top still works. I'm just happy to have my Bronco!