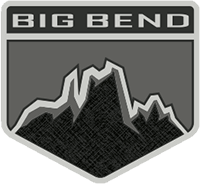 Well-Known Member
The two door loaner I've been driving with a MIC 1.0 top has an annoying popping/rattling sound coming from the latch area just above/behind the drivers head (also happens to a lesser degree on the passenger side as well.) Hard to know if this is the same bothersome sound experienced by others here, but I would imagine its not unique to only this vehicle.
I've narrowed down the source to the interface between the rounded off pin in the roof panel and the hole this fits into on the painted bracket attached to the frame. I took a one inch square piece of 1/8" thick EVA closed cell foam (aka craft foam) and after unlatching at all four points and lifting the section of the top, I placed it over the hole and under the pin. I then let the roof panel puncture the foam by latching the panel back down. The attached photo hopefully helps to explain. After doing this at both the driver and passenger side, the popping/rattling are completely gone. I'm not sure if the bit of foam protruding down into the hole is what fixed it, the portion of the foam that isn't punctured, or a combination of the two. I will definitely be experimenting with this further.
Who knows how long this foam will hold up but I think it's a good starting place for finding a permanent solution to this problem. I'd be interested to know if this is something that has been addressed with the MIC 2.0.
Hopefully someone finds this useful.
UPDATE: 11/20 I've utilized this method to eliminate the MIC noise in two different Broncos, including my own. I've removed the roof panels and re-installed the original foam pieces when re-installing five or six times now and still having no rattles or pops coming from the top. As easy as it is to just hold on to the foam pieces and re-install and as well as it works, I'm fine with this being the long term solution at this point. I may try experimenting with using some heavy duty 3M double sided tape to permanently attach the foam.
Last edited: