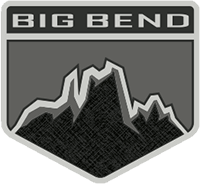 Well-Known Member
Thanks for clarifying. I didn't know that. I Haven't received my Bronco yet. Let alone driven a MIC Top. Ford must have made the hole oblong for side to side flex? If that's the case?

@Ford Motor Company

should make a custom grommet for the oblong hole. I doubt a nylon pin would be a good idea. And a round metal pin in an oblong metal hole with movement and no grommet is a bad design.
That's my thought as well- to allow flex of the frame without putting stress on the roof panels.