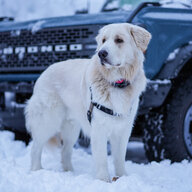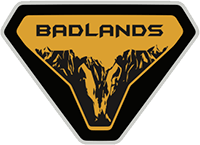 Well-Known Member
First Name

Mario
Joined

Jan 23, 2021
Messages
Reaction score

582
Location
Vehicle(s)

Ford Explorer
Bronco

Badlands
Last Thursday I picked up my new A51 Badlands in Carson City, at Capital Ford. They were great to work with. Definitely use them if you're in the area.
From the moment I saw it, I was more than happy. After getting behind the wheel, you couldn't get the smile off my face. This Bronco will be my at home and weekend vehicle. I bought this to get me back out shooting photography again, after taking a 2 1/2 year break.
Two and a half years ago my golden retriever "Big Max" came down with Laryngeal Paralysis, and a tumor on his larynx (with a 3% survival rate). Well, he survived the tumor and it was up to me to make his life the best it could be with Laryngeal Paralysis. It took most and eventually all of my free time. I canceled plans for traveling and stopped my photography and dedicated my time to his health until he passed over a year ago. Before his illness, Big Max went with me on more than half of my photo shoots you can see here.
https://www.flickr.com/photos/1and0hound/
https://www.flickr.com/photos/1and0hound/albums/72157629034037105
Fast forward, I got a new boy named Samson (aka Sammy), but my heart just wasn't into going out to shoot again. This Sunday morning I woke up and had an urge to pack up the Bronco (AKA Sammys Bronco) and Sammy. We headed out of Tahoe onto 395 scenic route to asses the Eastern Sierra fall colors. We took a turn to Summers Meadow. Never been there before, but it was a gravel road, that led to rocky road several miles. Boy, was it fun traveling in that Badlands at full speed. Then having to put it in 4A as things got steeper and rockier. I was nervous and thought I was going to put new pin striping along as the road got more narrow. Im scheduled for Off Rodeo in Nevada Oct 30th, because I don't know squat about off roading.
What happened today is that between the Bronco and my new boy Sammy, it clicked! Im now going to be adventuring out like I used to, during my off time. It's not about the picture you take and hang on the wall, or sell, it's about being there at that moment you're taking the pictures and seeing it with your own eyes.
Thank you Ford, for making the best vehicle I could want, for getting me to new places, to experience and capture. Bronco is worth the wait!!!
I left my professional cameras at home for this scouting mission and used my iPhone.
Edit: Max was adopted at 3. He did live a wonderful life, over 15 1/2 years old. I couldn't ask for more.
Last edited: