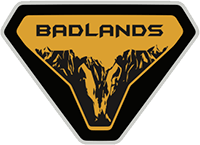 Well-Known Member
I decided to go Bronco hunting today. First we went to MAP and saw about 20 Broncos lines up behind a fence. I took some video but it's not good.
Then we went to Allen Park and saw the 4DR Area 51 Wildtrak in the lot. Didn't take pics since there are already lots of that one one here. NOTE: Good old 97 (the Cyber Orange 2DR Badlands) was MIA today.
Then we headed to Dearborn and OMG. We were swarmed by Broncos of every color and trim. They gassed up at the pumps on Military Drive and then headed to a facility on Oakwood. It all happened so fast! And I felt weird taking stalking pics. But I did snap some pics of this Cyber Orange 4DR Wildtrak parked in a lot. Such a stunner!