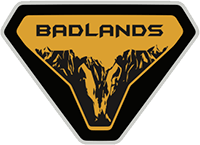 Well-Known Member
So I went out looking for where the Broncos are being stored once they come off the line at MAP. And I hit the jackpot.
First up, the yard in Canton. (just west of the MAP). The yard is associated with a trucking company. There were a bunch of Broncos, mostly 4 doors with soft tops and a few Sasquatch builds. See the videos below. I also took a few pics of the 2 door velocity blue Base since we don't see many bases. And far behind them were hundreds more in the back. And lots of room in between for more.
Then I went over to MAP to see if any Broncos were in the yards there (a few weeks ago there weren't many) And I stumbled upon a continuous flow of Broncos coming off the line and being driven to a yard on the east side of the plant. Every few minutes another one would come out of the lot and drive half a mile down to the yard. And the yard had hundreds - maybe even a thousand - Broncos accumulating back there. I couldn't get any pics since it was all so dynamic and the cars in the yard were so far back. But in the 20 mins I was hanging around, I saw at least 20 drive by. It was amazing.
Curiously, one of the 4 door soft tops had "RTP" and "hard top" written on the driver's window. I assume the soft top will be swapped out for a hard top at some point when available, but does anyone know what RTP means?
Anyone in the Detroit area looking to see Broncos, I highly recommend heading down there. It was such a blast!
EDIT: Guys, I know there aren't thousands of Broncos in the pics and vids I posted. I only took them at the Canton yard. The MAP yards also had seas of Broncos and more coming off the line. This post was meant to convey what I saw, not what I took images of. Just to clarify.
Last edited: