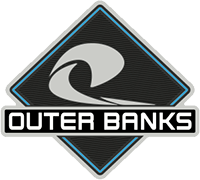 Active Member
Today after watching our flight get canceled to Florida for Spring-break the wife looked at me and said we are going drive instead. Many thoughts go through a man's mind when that monent hits you.

One I'm going to see my in-laws with two thirteen year olds, this a trip not a vacation and 15 hours in any car just made it an odessey. Two.. really.. it is six o'clock PM, we still have to get to the terminal, get our bags back, get home then start driving. All I'm thinking about at this point is a stiff drink.. WTF. Then my mind wanders ok I've got the wife the daughter and her best friend all looking to me to set this right.

I've got two options in the driveway. A 2019 F150 crew cab Lariat (I'm not sure if it is called the Lux package) with the BO sound, adaptive cruise all that stuff or a 2022 Bronco Outer 2.7 SAS LUX. The bronco is smaller, averaging 15.9 mpg and this is a 1000m trip, but damn that would be fun to drive around in Naples for a week. What do YOU do?

**In full disclosure it took thee and half hours to get our bags so we just rebooked for Monday.

Update
New flight also canceled at 12:00 today, immediately threw all the stuff in the Bronco and hit the road for Ft. Meyer. Car drives really well and the seats are more comfortable than my F150. I'm very pleasantly surprised. We made it to Brunswick before tapping out for the night.
Last edited: