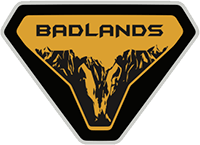 Member
saw interesting article by
Autonews
recently...
Jeep Wrangler vs. Ford Bronco: No losers early
Ford's revived Bronco has expanded the off-road SUV segment instead of just eating into Jeep's base.
https://www.autonews.com/sales/jeep-wrangler-vs-ford-bronco-no-losers-early
Interesting points...
Wrangler has been able to maintain its market share according to an S&P Global Mobility report.
The Bronco's share has climbed to as high as 6 percent at times, S&P said, while the Wrangler continues to account for 7 to 9 percent of the compact SUV segment as defined by S&P.
The Wrangler was the Bronco's most conquested vehicle during the nine-month period the study examined, from July 2021 through March 2022. In February, the Wrangler made up 10 percent of the Bronco's conquests, the highest to date.
"It looks like the pie for off-road-oriented SUVs grew when the Bronco [was] added, rather than Bronco and Wrangler fighting over" the same slice of the market, said Stephanie Brinley, an S&P Global Mobility analyst. "The interesting thing about it will be if anybody else decides to join in. We're not necessarily saying we've got a ton of growth opportunity in that space, but Bronco's addition has made the pie bigger."
Nick Anderson, general manager of Chuck Anderson Ford in Excelsior Springs, Mo., said he doesn't recall taking in a single Wrangler yet as a trade for a Bronco. Some buyers are getting the Bronco as their third or fourth vehicle and not trading anything in, he said.

The Bronco is "turning more people into adventure-seeking off-road enthusiasts," Brauer said, "rather than taking some kind of fixed number of those and stealing them from Jeep."

Anderson said the Wrangler has a cultlike following that is difficult to break into even if buyers like some of the Bronco's technology. At this stage, he wouldn't call it a sales race between the Bronco and Wrangler as much as it is a production battle, with Ford trying to fulfill a backlog of orders amid the ongoing microchip shortage.