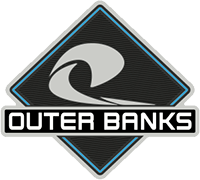 Well-Known Member
As everyone pretty much knows, factory system sucks. Pretty bad really. You might think that for a outdoorsy type vehicle, they might put better speakers in it. Or what I mean to say is speakers made out of better materials. Nope. There are a ton of things to love about the new Bronco, the sound system needs help.
So...while in my younger days I would have totally stripped the Bronco down and started over, these days I am a minimalist. Or wiser from all the sound systems I have done in the past. Either way, I did just what I must to help the Bronco sound as good as she looks.
I have the base sound system. And to hear people on here, the B&O isn't much better. So glad I didn't waste any money on that. First off, there are no tweeters in this vehicle at all. What? None? Correct, none. So up front I changed out the dash speakers with a set of Alpine S-40. They are very nice sounding. They don't have any bass blockers on them like the factory ones and really take 90% of the bass I'm sending to them really well. I may revisit some blockers in the future if I find some that are tuned just right. The tweeters are fairly soft. Not to bright. That's why I chose them over some of the other brands. But any tweeter is practically awesome when you had none before. That speaker swap is pretty straight forward. Be careful pulling off the speaker grilles. Pull straight up, don't bend them. Lots of clips on them holding them down. I did put some thin foam around the hole to seal them off a bit. One side of the speaker hole has a half inch gap if you don't.
If I find a good mid-bass driver with no tweeter attached for the kick panels I may upgrade those at a later date. After I got the mid's and high's roughly sorted, I proceeded to figure out the other hole in the sound. No bass. None. Not even a little bit. For this piece of the puzzle and with keeping with my minimalist no effort stance, I re-used a box I once used in an old single cab 2003 F-150 I had. I used that box mostly because I had it sitting in a closet all these years and just didn't want to get rid of it. And it fit perfectly side to side. It is slightly the wrong color carpet(pic makes it look very light grey), but it will do for now. I have a 4-door Bronco, so I have more room in the back than the 2-door. Meaning I can spare some on my day to day travels for now. I however made all my wiring so that I could disconnect the box and remove it if I need to transport something larger than normal at some point. Literally 2 minutes and the box is out and in the garage.
This old box I have has an old Orion 2150SX amp in it and a pair of Xtant 12's. Paired with an old coustic crossover. The crossover even has hi-level inputs that I would normally never use in the past. But in the case of the Bronco I'm not removing anything I don't have to. Minimalist approach again. So running an 8 guage power wire from the battery to the rear. Thank you Ford for leaving us some extra terminal leads on the battery. And thank you Ford for leaving me an extra nut under the sill plate just the right size to fit the battery terminal. Hopefully that nut wasn't meant to hold the universe together or something. I then ran some speaker wire to the hi-level inputs of the crossover. I sourced the signal from the kick panel speakers as they are full range. I would loved to be able to use the back ones, but truth be told this way was probably easier. I grounded the amp right there in the back under the rear seat cover thing. Then I will give Ford kudos on wiring the Aux switches in a great way. They really did a great job on how they pre-ran wires in the Bronco. Only caveat to that would have been to leave the ends a little longer. Making them more accessible would have been great. Foreshadowing that I used Aux6 as my remote turn on wire since it was already ran to the rear of the Bronco.
All the panels in the newer Fords come apart easy and go back together nicely. While some of it might seem cheap plastic, it does seem built a lot smarter than they used to be.
End result is my Bronco sounds great now. Maybe more bass than I needed, nah you can never have too much.
P.S. I did actually try and use a newer crossover that has a remote bass knob. That was a bust. I went through two new Soundstream BX20Z units. The bass level knobs don't work. How do you get two bad ones in a row. IDK.