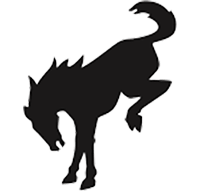 Well-Known Member
Hey everybody!

So I installed the jbl soundbar, it's awesome! But then I had the idea to switch everything to jbl.

So now I have the jbl fuse, basically 8" subs and 4" jbl clubs. I have not installed either yet because I'm looking for the right stuff.

The clubs are 3 ohms, is that go to be an issue? I've read in 2 different spots that our system is 2 ohms and 4 ohms. Is it just a range? Dunno too much about that.

Also i was thinking of replacing the 6.5" s with 2 small mono blocks in that location and running the wires to the back of the bronco to power the subs. I'm also thinking about mounting the subs onto the rear malle panels they make for the bronco, since there's no room in the 2 door. Good/bad idea?

I tried to run this by crutchfield, but they are only looking at numbers at said it might work.

Any other suggestions?
Last edited: