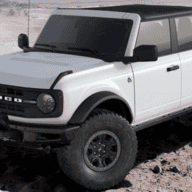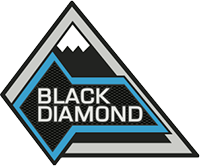 Well-Known Member
I stopped by to see if they would require anything at the time I place the order and to quiz them. I was saddened by everything that followed.

They really seemed to be out of the loop when it came to the Bronco, not to mention the salesman that is handling it was completely clueless.

I asked for some color samples and they could not provide any.

I asked about more money down when I place the order and they want $1000.

He asked if I knew what options I wanted. So I informed him that I'm leaning to the Badlands trim level but without the B&P launched it is really hard to say.

He then said that we could place the order probably in a few weeks. I just stared blankly at him and discredited anything he said from then on.

I did manage to drive a Ranger while I was there. I asked if I could drive one so I can get an idea of the 2.3 drivability and power. He told me he thinks he has a 2.3 on the lot and would look real quick. Again, blank stare. This fool sells Fords for a living and doesn't know what engine the Ranger has? WTF

Oh, and about that 2.3. It is absolutely dreadful. There is zero sense of urgency from a stop and it is less fun than drowning to drive. This new found knowledge has me rethinking everything. I have some soul searching to do.
Oh and about the 2.3, get the stick or get a 'stang