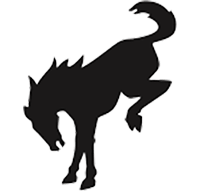 Well-Known Member
Finally got around to finishing the mounting system for my sub and Amp in my 4 door. I wanted the bass, but needed the ability to remove it quickly for cargo / driving without the top down. I'm a paranoid person, and would prefer my stuff doesn't disappear when the top is off.
I also wanted something non-permanant and to avoid drilling anything, as I don't plan on keeping this Bronco too long.
The idea was pretty simple. Attach the amp to the sub box, so I don't have to pull any panels to mount the amp somewhere hidden.
Make the amp easy to disconnect.
Attach the subwoofer so it doesn't fly around when driving or in the event of an accident. And make that mount super easy to remove.
I started by grabbing the Sosche quick disconnect harness from Amazon. Half is attached to the sub box, makes pulling wiring a breeze, and I don't have to worry about exposed wiring in the cargo area. Cost around $15.
Second step, pick up a 3.5' ratchet strap off Amazon. Run this between the two tie downs.
Last step are some nylon straps with eyelets. These actually came with the roof rack strap kit I use to remove my hard top, so having them laying around was perfect
Run the nylon straps through the ratchet strap, bolt them to the box, tighten the strap down, and boom. Sub and amp come out of the car in less than a minute.
Hopefully this can help someone else trying to solve the same problem! Enjoy!