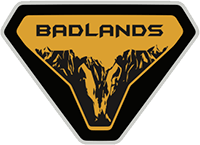 Well-Known Member
This is subjective.... Hope I don't offend anyone.
Was really excited to see the release of the new Bronco. So far, Ford has not disappointed...
However, its been a few weeks and the hangover is gone....

Some real observations:
- Are 4 doors for posers? I see 4 door jeep owners riding around with the doors off taking the kids to soccer practice and PTA meetings.... Is the real Bronco a 2 door and the 4 door for posers???
- Its small... I have a 2009 body on frame Ford Explorer 4x4 that has been bulletproof for 220,000 miles (except for those crappy plastic waternecks that connect the radiator hose to the block....I've had no significant repairs.) The Explorer is actually larger than the 4 door Bronco. My mountain bike fits inside the Explorer without removing the wheels. New tech in MTB is called Boost hubs. Its not as easy to remove the wheels on new tech bikes. I like being able to just toss my bike in the Explorer with no mods. Will I be able to do the same in the Bronco?
- Ground clearance is the same as the body on frame versions of the Explorer and the Bronco.
- Approach and departure are significantly better on the Bronco. Bronco is clearly the winner offroad. Which is good as I'm an overlander and motocamper.
- Turning radius on the Explorer is awesome. I can park and get in and out of anywhere....subcompact parking spots? no problem. Pissing off Prius owners is a right of pride. Bronco, will you have a good turning radius or will you make U-Turns like a corvette???
- Small engine options have me concerned. Ever heard the saying "There's no replacement for displacement" 2.7liter is the largest option??? really???
- towing - body on frame Explorer wins by nearly double at 6,000 pounds. Bronco 3,500... Hmm. why?
- Cost - I know I drive an old 2009, but its been paid for 10 years now.... New Badlands I have specd with Lux, and Sasquatch, and options will hit $60k.
- Cool factor - duh. Bronco is badass. Body on frame Explorer is dated....

I'm 99% in on committing to the Bronco and it will be awesome. Just some observations now that the hangover has warn off. Anyone else have any "concerns" with the new Bronco?