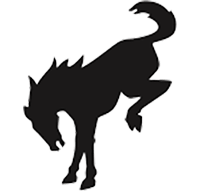 Well-Known Member
People who say that the 4dr Jeep's and broncos aren't real jeep/broncos are just gatekeeping, it doesn't matter not will it ever, I might hate it when I see a full loaded Rubicon 4d thats never even had it's roof off but in the end they are helping support this weird vehicle being made otherwise ford/jeep wouldn't be able to keep making them hell the 4dr jeep saved jeep from being killed off. As for the displacement, it beats out jeep in every way it might not sound as good as a V8 but it's sure as hell gonna go a lot farther than a V8. As for towing it beats out jeep that's what matters, like the thousands of posts made already you can either have a great off-roader or a great tow rig. As for size, I honestly don't know why people complain so much that's it's small, compared to regular car this thing is giant, the only excuse that one can not fit is if you have more than 2 kids other than that you will never find something that will fit.
Also depending on the off-road terrain, sometimes shorter and sometimes longer wheelbase does better. So 4-door is not by definition a poser vehicle. Some people prefer the longer wheelbase for the type of off-road terrain they mostly encounter.
I can say in my very short wheelbase CJ-5, sometimes it was great in terms of maneuvering. But sometimes climbing up or down a hill, depending on the terrain ... yikes!
I will say though - some people really do buy a vehicle based on the functionalities they will use for real. They buy a vehicle with removable top, or diff locks, sway bar disconnect, etc ... because they have a real not imagined use for those functionalities. Probably there is a bit of a disconnect between those two types of people (imagined use vs real use).
But in the end we each kind of need each other, else Ford is probably not making money on a Bronco only purchased by smaller number of customers who really have a use for those functionalities.