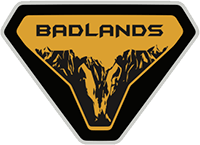 Well-Known Member
It depends on what you consider LT, but I've talked to BajaKits about this setup since the wheel travel number in their description didn't seem right (you should be getting 11" on stock counting your shock stroke is good). Wheel travel with that new LCA is actually around 13" counting you've got a good stroke length which few would consider mid travel

It's LT in my book. Also, there is no such thing as "prerunner kings".
Actually there definitely are "prerunner kings". Back in the day king used to have the prerunner series shocks and the race series shocks. The prerunners had some lower quality parts in them to keep costs down. The race series had viton seals, hardened shafts, steel braided reservoir hoses, steel bypass valves, machined caps over the Schrader valves and basically were all around better shocks.
At some point king changed the name to performance series. I am not sure what all the differences are currently.